Cherry Creek Dentist Denver
We believe in the power of a great smile and that the health and attractiveness of your smile go hand in hand.
Cherry Creek Family Dentistry
Our goal is to provide superior dental care to patients in Cherry Creek, Denver. We want our patients to feel comfortable and know that they are receiving high-quality treatment from Dr. Jeff Johnston, a trusted Denver Dentist. Our staff understands that all dental needs are unique which is why we offer individualized  dental care for all our patients. At Ascent Dental Group, we provide a range of general dentistry services such as dental exams, bad breath treatment, endodontics, wisdom teeth removal, dental cleanings, xrays, tool extractions and more. Other areas of expertise include CEREC, cosmetic dentistry, restorative dentistry, and children's dentistry. If you have specific questions or need a second opinion, schedule a complimentary consultation with Dr.  Jeff Johnston. 
Savings Plan &
Insurances We Accept
At age 12, Dr. Johnston felt dentistry had chosen him and has been passionate about it ever since. In 2008, Dr. Johnston decided to open his dental practice in Denver, CO in beautiful Cherry Creek. His goal from the very beginning he has been set on developing long-lasting relationships with all of his patients. Dr. Johnston does this by understanding what your dental needs are and any personal discomfort you may have while being at the dentist. The staff at Ascent Dental Group wants to you feel comfortable during your dental visit and will do everything they can to accomplish that. Let us help you achieve your best smile!
Our dental office is conveniently located in Cherry Creek, central to most of the Denver, CO metro area. We provide a range of dental care services and use the latest technology for optimal results. Our mission is to help you achieve a healthy-looking smile and find a lifelong dentist you can count on. At Ascent, our priority is to ensure our patients are comfortable in a stress-free environment with courteous office staff. Between the amenities we offer, such as massage chairs in our waiting room, and our friendly, welcoming dental team you will feel right at home.
Patients are the heart of our practice, and we understand your time is valuable. Our dental office in Cherry Creek, Denver is filled with state of the art diagnostic and dental treatment technology to ensure accuracy in a timely and efficient manner. Using the latest technology, such as our same day CEREC machine, we can provide our patients with faster and more accurate results, allowing  them to have shorter more efficient dental visits. We believe our patients deserve only the best, and which is why we work hard to deliver a superior patient care experience at every visit.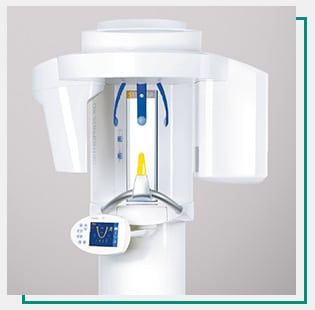 Our office not only aims to provide our patients with the best possible care, but we also like to have fun while doing it. Our Cherry Creek dentistry believes that a smile on our face, will help to bring out yours!
The state-of-the-art equipment, amenities & beautiful office made my visit a pleasant one! I will recommend Ascent Dental to everyone…including my family!
Had a great visit to Ascent. I had a wisdom tooth pulled and a crown. The crown was made in house and looks great! With the help of the massaging chair and streaming netflix, the time flew by with no discomfort. The doctor was fast and attentive as always
Very efficient, organized dentist, the best I've ever seen, from the front desk staff to the electronic equipment in the dentist chair for viewing one's own mouth. Incredible! Dr. Jeff Johnston is on top of his game. Thanks a lot!
Dr. Johnston and his staff are wonderful. He is attentive and knowledgeable. I've been going to Ascent for over 7 years now, and have always been happy with the care I have received!
Great practice!! So glad I found Ascent Dental, I had an awesome first visit and will certainly be back. Everyone was super friendly and efficient, I was in and out with no pain or anxiety, not much more you can ask from a dental visit! Huge thanks to Dr. Johnston and his staff!
Friendly and efficient! They were also able to schedule my cleaning appointment quickly. The massage chairs and TVs are a comforting touch, too!