Pediatric Dental Checkups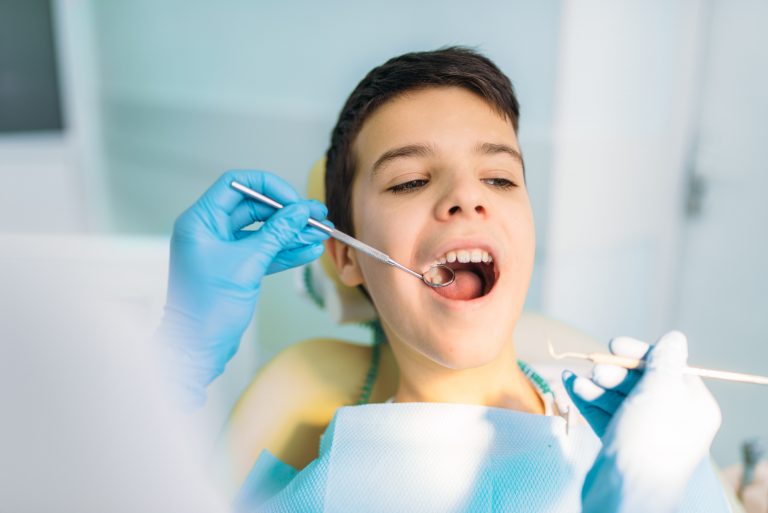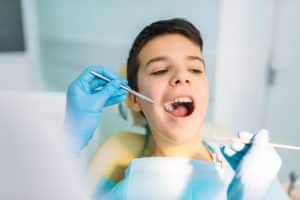 According to the American Dental Association, it is recommended your child visits the dentist every six months for regular checkups and cleanings. Their dental exam is the catalyst for prevention of future problems and can help them to get used to the idea of visiting the dentist regularly. This can help give them good oral hygiene practices, as well as getting them into healthy dental habits of visiting the dentist. We here at Ascent Dental Group will ensure that your child has a comfortable and calm experience in our office for each of their checkups.
What is involved in a Pediatric Checkup?
Pediatric checkups are ideal for babies, toddlers, children and teens. It is important to bring your child to the dentist before their second birthday so that they can begin receiving dental care. Some of the things you can expect during a pediatric checkup include:
A thorough examination of your child's bite and look for potential problems that can help identify any underlying issues with the jaw, gums or other oral issues that may be present. The dentist will examine your child's bite
A dental cleaning by a friendly hygienist
Education on how to prevent cavities from forming and what cavities are
Education on good oral hygiene, brushing and flossing tips, techniques and product recommendations
Oral x-rays that are safe for children
A fluoride treatment to help protect their teeth from decay
Why are Pediatric Appointments so important?
Pediatric appointments are important because they help to monitor the development and growth of your child's teeth. Checkups are also crucial in preventing small problems from getting worse and can be a preventative measure when it comes to decay and other issues. The more you bring your child to the dentist, the more normal this is for them and the more likely they'll go to the dentist when they're adults.
Pediatric X-rays
Pediatric dental x-rays are important in detecting any underlying issues that may be present. The x-rays produce the lowest amount of radiation and are completely safe. There is not a set rule on when your child should have dental x-rays taken. All children are different, and each situation has different needs. Some children who are at higher risk for dental problems, such as those with cleft lip palate, or more prone to decay should have x-rays done sooner.  But the majority of children have dental x-rays taken between the ages of 4-6. Most children start losing their baby teeth around 5 and getting their adult teeth about the age of 6. X-rays help to play an important role in helping the dentist evaluate the growth of those adult teeth, to identify bite problems, and to determine if the teeth are healthy and strong. It is important that children have regular cleanings and x-rays because it will help to maintain a healthy, full smile. Some of the reasons this is so important include:
Cleanings remove buildup from your child's teeth, preventing cavities and gum inflammation
X-rays help diagnose problems that would otherwise go undetected
Pediatric x-rays are crucial in monitoring the development and growth of your child's smile