Cosmetic Dentist Denver, CO
Cosmetic Dentistry in Cherry Creek, Denver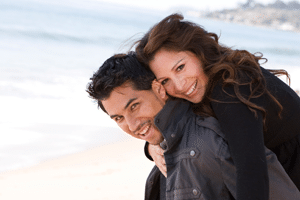 Cosmetic dentistry is based on the simple principle that natural teeth can be beautiful and tooth restorations should be, too. And these beautiful dental restorations can be used to create or recreate an attractive smile for anyone. Think back. It may be five years, twenty-five years, or more, but there was a time in your life when smiling felt natural and comfortable and inspired genuine and automatic smiles in those around you. If you want to feel that way again and have that kind of smile, then a cosmetic dentistry smile makeover can help!
To learn how cosmetic dentistry can help you get the smile you remember—or even only dreamed of—please contact Cherry Creek, Denver cosmetic dentistry practice Ascent Dental today.
Cosmetic Dentistry Procedures
Cosmetic dentistry procedures in Denver are as varied and individual as the common cosmetic dentistry problems they correct. Ascent Dental is a full-service dentistry practice, and we offer a full range of procedures, including:
Smile makeovers
Tooth whitening
Orthodontics
And many others. You can see a more complete listing in the menu, or you can call us at (303) 975-6987 for a full list of procedures we offer.
Why Ascent Dental – Trusted Cosmetic Dentist
If you are looking for a Cherry Creek, Denver cosmetic dentistry practice that offers state-of-the-art dental care with a personal touch and dedication to building long-term relationships with patients, then Ascent Dental may be for you. Cherry Creek cosmetic dentist Dr. Jeff Johnston founded Ascent Dental to be able to give patients the benefit of his full range of dental training and experience using a personal touch that larger practices often do not allow. Get the smile you've always wanted with a cosmetic dentistry smile makeover from Ascent Dental.
When you enter the door at Ascent Dental, you immediately feel it: you're family, and we're there when you need us. We have an office full of the most advanced dental technologies and strive to make our dental care as affordable as possible. We are in-network for many dental insurance plans and offer dental financing. Nor do you have to worry about quality: we back up the quality of our care with a dental guarantee.
To learn more about what makes Ascent Dental special and how we can help you achieve the results you desire, please contact us today to schedule a consultation at our Cherry Creek, Denver dentistry office.