General Dentistry in Cherry Creek and Denver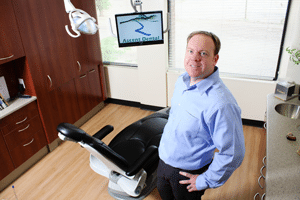 If you are looking for quality general dentistry care in the Denver area, then look no further than Ascent Dental. Our Denver dentist office is conveniently located in the Cherry Creek area and offers the latest technologies and techniques available for giving you quality dental care to prevent and correct dental health problems.
Preventing Dental Problems
Preventative care is the best way to prevent dental problems and detect minor dental problems before they become serious. At our Denver dentist office, we offer your best line of defense against dental health problems, including:
Correcting Dental Problems
Sometimes dental problems arise, despite our best efforts. This is true of many people, but fortunately, we can help you to get the best correction of your dental problems, including:
Why Choose Ascent Dental
At Ascent Dental,
Denver dentist Dr. Jeff Johnston
and his team are dedicated to giving you the best dental treatments available. Dr. Jeff has a personal commitment to providing dental care that is not only quality from a medical standpoint, but is pleasant for you and your family. Our compassionate team, our comfortable office, and our dedicated dentist all combine to ensure your dental experience is one of a kind.We work to make your dental experience affordable from bi-annual teeth cleanings to major procedures. First, we strive to keep costs down with an efficient practice. We are in-network for most local dental plans, and for those without insurance or for procedures not covered, we offer dental financing.Our office is conveniently located in Cherry Creek, making it easily accessible from most of the Denver metro area. We invite you to join our dental family today by
scheduling a consultation
with Dr. Jeff Johnston.