Serving Cherry Creek and Denver, Colorado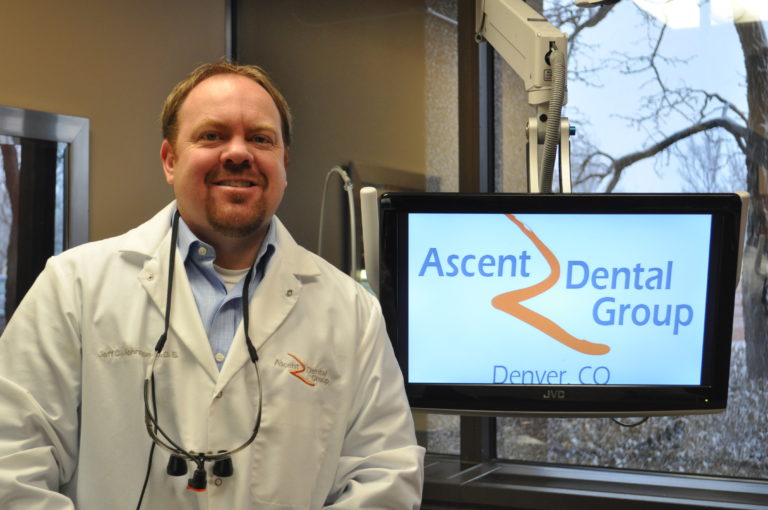 During your first visit, you will be given an opportunity to talk to Dr. Jeff Johnston, DDS and take a tour of our office. But you will also go through a full exam to help us make treatment recommendations. During this exam, we will assess what type of cleaning you may need, and if that requires an additional appointment. The initial appointment is to learn more about your dental history and the current state of your oral health. During your first visit, a teeth cleaning may not be completed as this depends on what we identify in the exam. 
You can fill out your new patient paperwork before you come into the office, or you can complete it when you arrive. This patient history form is crucial for us to obtain complete information about your medical and dental health.
We will then perform a clinical examination. If you have records from your previous dentist, please bring those to help give a baseline for your treatment plan. Appropriate x-rays will be taken using our digital x-rays. Not only do these x-rays give immediate images on the computer screen,they also use up to 80% less radiation than conventional x-rays, though we still use full body shielding aprons and neck collars. We will also take intra-oral pictures to give you full visual evidence of the condition of your mouth so you can participate in discussions about what care might be needed.
Your exam will include your head and neck, facial and oral soft tissues, oral cancer screening, dental and periodontal exam, and functional assessment, including dental impressions and bite registration to determine the alignment of your bite.
Once we've gathered all the necessary information, we will present your recommended treatment. To schedule your first consultation at our Cherry Creek cosmetic dentistry practice, please contact us today.